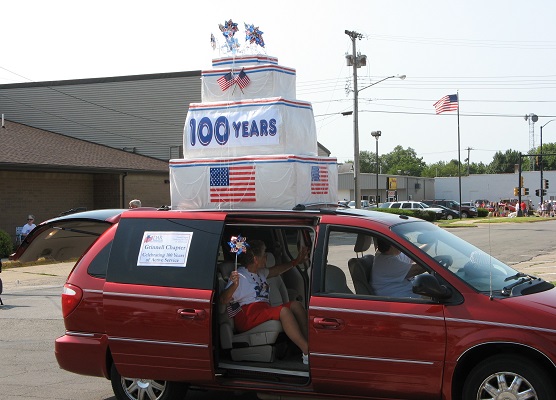 The National Society of the Daughters of the American Revolution (NSDAR or DAR) is a non-profit, non-political volunteer women's service organization.

On January 1, 1912, the Grinnell Chapter NSDAR was officially organized under the direction of State Regent, Mrs. Anson Marston, of Ames, Iowa. The nineteen prospective members present thus became charter members of the chapter. Mrs. Marston gave an address to the new members telling of the aims and objectives of the National Society - historic, educational, and patriotic - toward which the work of the chapter should be directed.

Officers were elected and installed. The members voted to name the chapter "The Grinnell Chapter of the DAR," and chose to adopt blue and white as the chapter's colors.

In the field of educational activities, the chapter became interested in contributing to schools and colleges. Annual contributions are made to the three DAR schools, which are dedicated to the education of children from Appalachia: Kate Duncan Smith DAR School, Grant, Alabama; Tamassee DAR School in Tamassee, South Carolina; and The Crossnore School, in Crossnore, North Carolina. Additionally, contributions are made to Berry College in Mount Berry, Georgia; and to two Native American schools: Bacone College in Muskigee, Oklahoma; and Chemawa Indian School in Salem, Oregon.

Grinnell Chapter NSDAR and Montezuma Chapter NSDAR merged in 2007 and retained the name Grinnell Chapter NSDAR. Islam Randolph Chapter NSDAR disbanded and those members joined the Grinnell Chapter NSDAR.