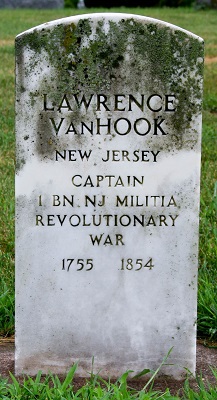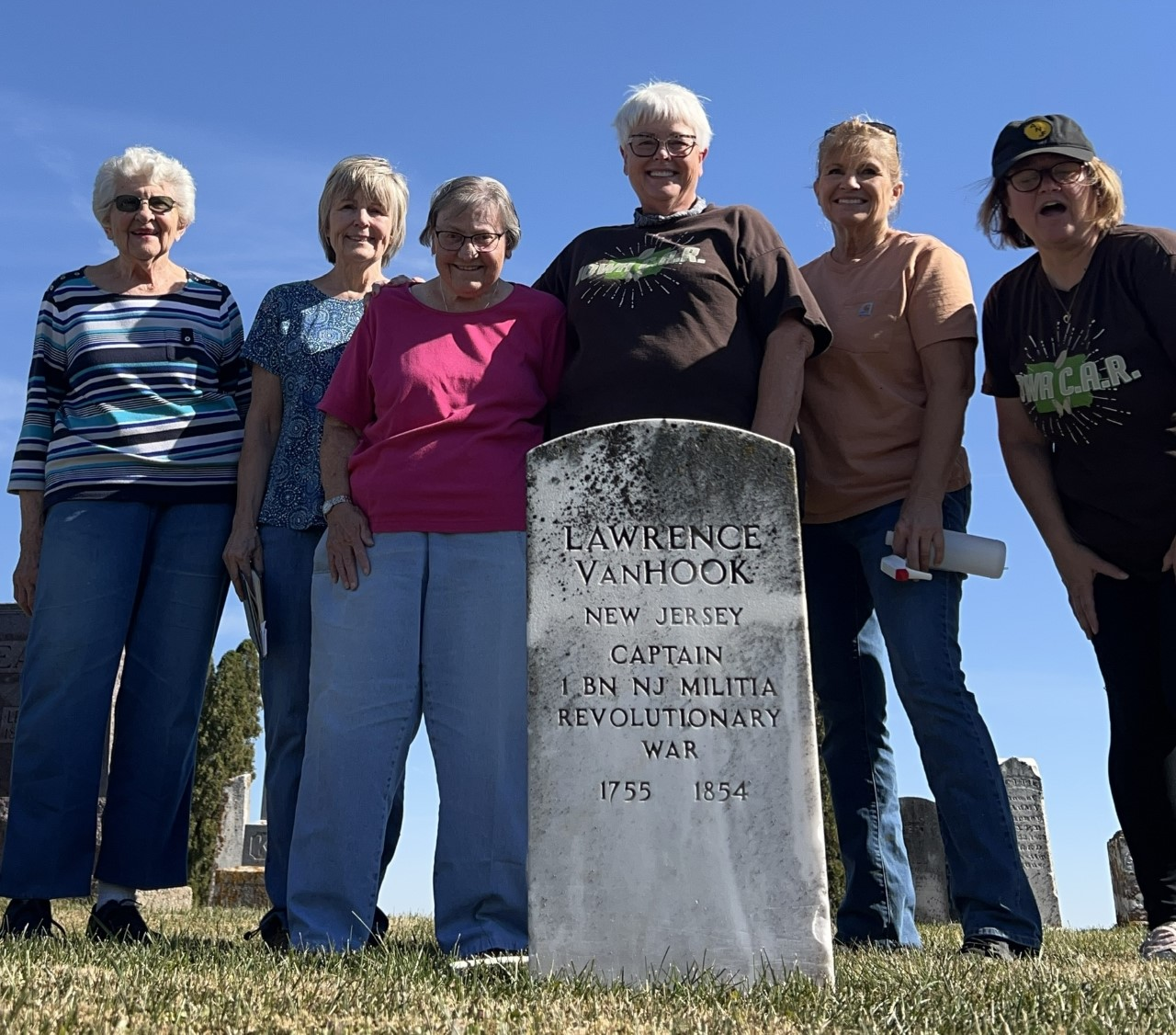 The National Society Daughters of the American Revolution (NSDAR or DAR) is a non-profit, non political, volunteer women's service organization.

The Lawrence Van Hook Chapter, NSDAR, Maquoketa, Iowa, was organized on May 23, 1970, and is named in honor of Captain Lawrence Van Hook who was a Revolutionary War patriot that was born in New Jersey and served from that state. He was born in 1755, and he died in Jackson County, Iowa, in 1854. Nearby Andrew, Iowa, is his burial site. A marker was placed on his grave by the Addie Merrill Lee Chapter in 1960.
In remembrance, the chapter lays a wreath on his grave each year as part of the Andrew Memorial Day activities. As part of the DAR Day of Service in 2015, members cleaned his gravestone.

Jackson County Courthouse, 1848 - 1861
Two towns in Jackson County were disputing, in the early 1800s, as to where the county courthouse should be located: in Bellevue, on the Mississippi River, or in Andrew, centered in the county about 14 miles southwest of Bellevue. The courthouse was moved between the two towns several times. It was finally placed in Maquoketa, Iowa, where the county seat is today. For almost 20 years, the courthouse had its day in Bellevue, where it served as: the courthouse, the town hall, public school, and the Bellevue Lodge. The site was marked by the Lawrence Van Hook Chapter DAR in 1979. The marker is located in Jackson County at the town of Bellevue, on U.S. Highway 52. The DAR marker is on the front of the Elementary School building on the corner of State and Third Street.
LaMotte Railroad Depot, 1911-1936

In 2016, the Lawrence Van Hook Chapter, NSDAR, applied for an NSDAR Special Projects Grant to benefit the Jackson County Iowa Historical Society. The NSDAR awarded a $10,000 grant for the historic preservation of the narrow gauge railroad depot from LaMotte, Iowa. The depot was moved by flatbed truck to the grounds of the Jackson County Historical Society in Maquoketa, Iowa. The depot was in service from 1911 to 1936, for the Chicago, Milwaukee & St. Paul Railroad, a branch line of the Milwaukee Road Railroad.