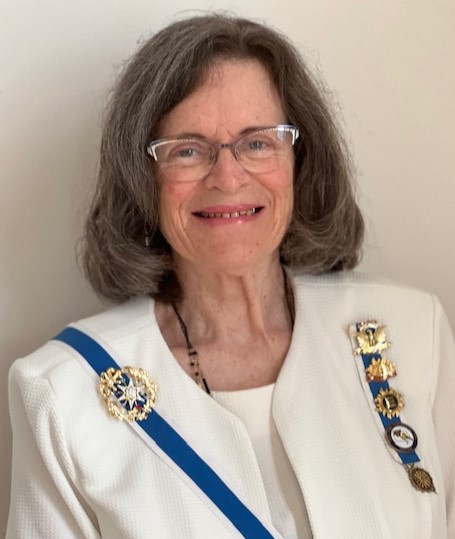 Welcome to the Iowa Society
Daughters of the American Revolution Website.

The National Society Daughters of the American Revolution is a non-profit, non-political, charitable organization, founded in 1890 and incorporated by an act of the United States Congress in 1896. Membership in the society is open to any woman 18 years or older, regardless of race, religion, or ethnic background, who can prove lineal descent from a patriot of the American Revolution. The DAR functions as a volunteer service organization and is dedicated to patriotism, education and historic preservation.
Iowa is home to 42 chapters and nearly 1,800 members. Membership in a chapter allows individuals to gather together with women in their area who share similar interests, who encourage and support them and who inspire them to participate in volunteer service.
Edee Brunia
ISDAR State Regent
2022-2024
"People will forget what you said, people will forget what you did, but people will never forget how you made them feel."

Maya Angelou
Edith "Edee" Brunia
Iowa State Regent
2022-2024

National Motto
"God, Home, and Country"

2022-2025 National Theme
"Celebrate Stars & Stripes Forever —
Rejoice in our DAR Ties
of Service and Friendship"

State Theme


"People will forget what you said, people will forget what you did, but people will never forget how you made them feel."


Maya Angelou


Scripture
"Serve the Lord with Gladness:
come before His presence with singing"


Psalm 100:2

Symbol
Butterfly